Ya'll, I am having inappropriate thoughts about a fruit lately, and I'm not ashamed to admit it. Seriously, I cannot get enough cherries in my life this summer. HEY - GET YO DIRTY MINDS OUT THE GUTTER. I'm talking about the FRUIT. Cherries. Cerise, if you're French. I eat a bowl of them every night with my reality TV. So I went on a pinning spree, and these are my rosy favorites:
Roast Cherry Dark Chocolate Brownie Sundaes? If loving you is wrong, I don't wanna be right. Totally making these this weekend.
Giada's Blended Cherry Mojitos. I HAVE made these before, and they. are. delish.
Goat cheese ice cream with roasted red cherries. Get in my mouf.
In other news, Roasted Cherries + Goat Cheese + Black Pepper x Crusty Bread = not quite pi, but still yummmmazing.
Plain ole roasted cherries. Lovely jubly.
And finally, Sausage and Cherry Tart with Thyme and Lemon. Now go forth and cherrorize your neighborhood.
P.S.
Thought I'd join up in a lil Friday Follow thanks to a heee-larious new blog I found this week (Girls Love Fried Pickles). Click below if you'd care to join up too...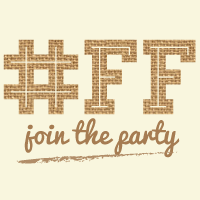 Merci!
Shannan